So many of us grew up loving trains. They made cameos in some of our favorite childhood movies, in the books we grew up with, and we opened wrapped train sets from underneath Christmas trees. Trains are impressive, with magical capabilities as a child. That love fades for many of us around the same time Santa Claus does. Trains are probably more inaccessible as ever and I hope the love for trains doesn't disappear for future generations. For the adults that still love trains, share that passion with others. The affection for trains can be magical, but it's also a teachable moment in your child's life to pass along lessons on how to be safe around them.
Comment below to share your ideas and memories. 
Below are some suggestions and ideas to help you find ways to share trains with your kids.
Children's Movies with Trains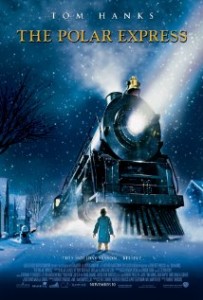 A Christmas Story – 1983
Ralphie has to convince his parents, his teacher, and Santa that a Red Ryder B.B. gun really is the perfect gift for the 1940s.
The Polar Express – 2004
A young boy embarks on a magical adventure to the North Pole on the Polar Express. During his adventure he learns about friendship, bravery, and the spirit of Christmas.
Back to the Future Part III – 1990
Enjoying a peaceable existence in 1885, Doctor Emmet Brown is about to be killed by Buford "Mad Dog" Tannen. Marty McFly travels back in time to save his friend.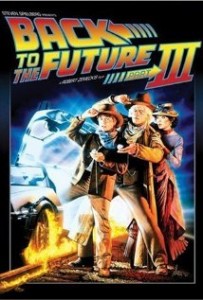 Wild Wild West – 1999
The two best hired guns in the West must save President Grant from the clutches of a 19th century inventor-villain.
Harry Potter – 2001
Rescued from the outrageous neglect of his aunt and uncle, a young boy with a great destiny proves his worth while attending Hogwarts School of Witchcraft and Wizardry.
Dumbo – 1941
Ridiculed because of his enormous ears, a young circus elephant is assisted by a mouse to achieve his full potential.
---
Children's Train Books
Pete the Cat is back in New York Times bestselling artist James Dean's beginning reader Pete the Cat's Train Trip. Pete can't wait to visit Grandma, especially because he gets to take a train ride to see her! The conductor gives Pete a tour of the train, and Pete gets to see the engine and honk the horn. Pete even makes new friends and plays games on board. What a cool ride!
Pete the Cat's Train Trip is a My First I Can Read Book, which means it's perfect for shared reading with a child. Fans of Pete the Cat will delight as Pete takes the grooviest train trip in this hilarious I Can Read adventure.
"I think I can! I think I can!" This well-loved classic tale of the Little Blue Engine who isn't afraid to try has and will continue to inspire and entertain generations of children.
For twenty years, The Polar Express has been a worldwide bestseller and Christmas classic. A perfect keepsake for any family, this beautiful edition can be handed down to each new generation of readers.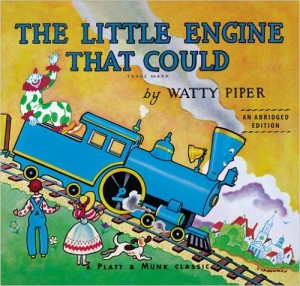 In 1986 The Polar Express was awarded the prestigious Caldecott Medal and hit the New York Times bestseller list. Since that time, more than six and a half million copies have been sold, and every December it faithfully reappears on national bestseller lists. In 2004, The Polar Express became a blockbuster holiday movie. The DVD release in 2005 assures, that like the book, the movie will become a holiday classic.
The Caldecott Medal Winner, Sibert Honor Book, and New York Times bestseller Locomotive is a rich and detailed sensory exploration of America's early railroads, from the creator of the "stunning" (Booklist) Moonshot.
It is the summer of 1869, and trains, crews, and family are traveling together, riding America's brand-new transcontinental railroad. These pages come alive with the details of the trip and the sounds, speed, and strength of the mighty locomotives; the work that keeps them moving; and the thrill of travel from plains to mountain to ocean.
Come hear the hiss of the steam, feel the heat of the engine, watch the landscape race by. Come ride the rails, come cross the young country!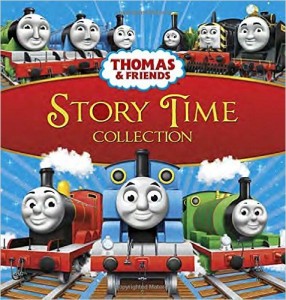 Thomas & Friends Story Time Collection
Train-obsessed boys ages 2 to 5 will love this deluxe 320-page hardcover storybook collection with thirteen Thomas & Friends adventures: Little Engines Can Do Big Things, The Special Delivery, Down at the Docks, Thomas and the Naughty Diesel, The Monster Under the Shed, Lost at Sea, Thomas Gets a Snowplow, Danger at the Dieselworks, Calling All Engines, Diesel 10 Means Trouble, Thomas-saurus Rex, The Lost Crown of Sodor, and Risky Rails. Hours and hours of storytelling fun!
Time to say good-bye to diapers and take the journey to Underpants Station.
Are you ready? Let's chug away on the Potty Train!
Check out the top rated children's train books.
---
Trains 4 Kids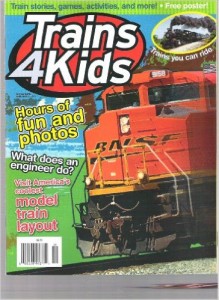 Check out Trains4Kids Magazine and the Trains4Kids Website for interactive games, videos, and coloring pages here.
Do you like trains? Then you're looking at a place made just for you! Play fun games. Find out where you can see real trains and model trains, too. Check out all the great activities. The railroad fun is waiting for you!
Trains4Kids contains great stories about real trains and model railroads. The magazine also has games and activities all about trains. Don't forget to enter our first-ever coloring contest!
All aboard for a great railroad adventure!
---
Holiday Trains
There are special holiday and Christmas train events all over North America every year. One of the largest is Canadian Pacific's Holiday Train which travels all over the US and Canada, but there are many more like the Polar Express and Santa Train.
---
Ride a Train & Museums
---
Train Watching

Ask someone that knows about railroads where a good place would be to go and watch them. Not much beats the feeling of a train thundering by and feeling the gust of wind blow by. Many communities along busy rail corridors have rail parks where you can safely watch trains and learn about the railroad history of the area. One of the most famous is Horseshoe Curve in Altoona, Pennsylvania. One of my favorite places is the walk bridge over the tracks to the barge watching platform in Alma, Wisconsin.
---
Teach Your Children Railroad Safety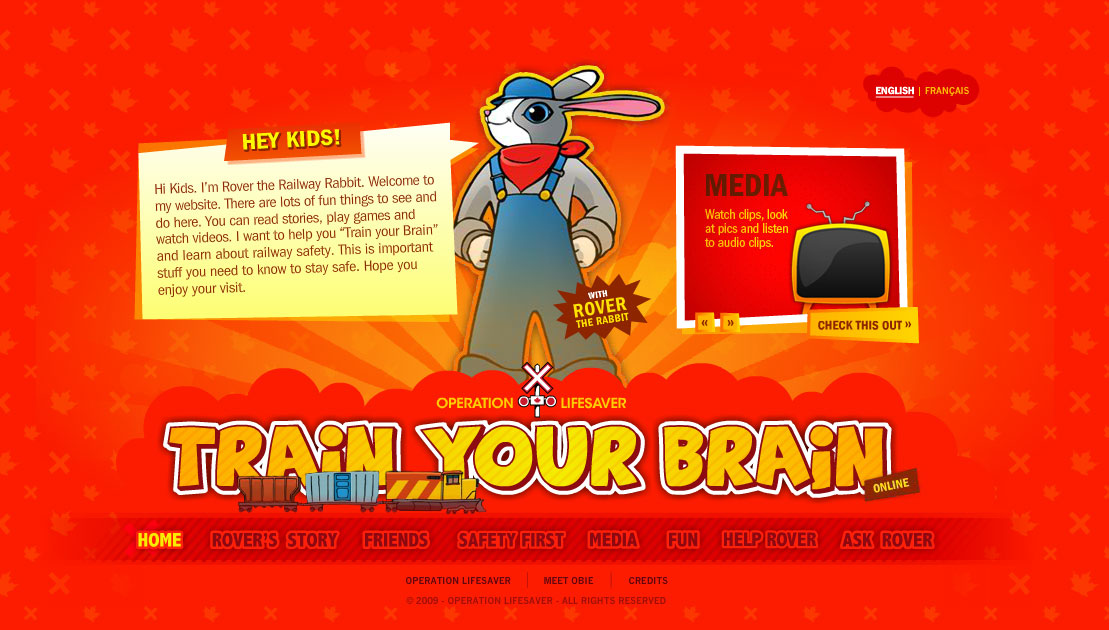 All of these train related activities with your children offer you time as a parent to demonstrate safety around the tracks and around trains. The Operation Lifesaver Canada website or The Operation Lifesaver US website is one place you can go to find the resources and activities that you can do with your kids. Operation Lifesaver offers free passenger train rides throughout the year across the country.
---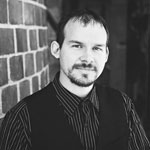 About the Author
Travis Dewitz is a professional photographer located out of Eau Claire, Wisconsin. He has been published in many books and magazines including many in the railroad industry. He does a lot of photography work and environmental portraitures for many companies and heavy industries in and around Wisconsin. He has grown up with trains and railroads are one of his passions that he pursues. His railroad photography can be seen on his website The Railroad Collection.
Like and Share with your friends and family!