The Union Pacific Railroad has always been a huge part of the city of Altoona and without the railroad there probably would never have been an Altoona, Wisconsin. (I included a little snippet of Altoona's history below.) The Union Pacific started a fairly major yard improvement project that started in 2014 and will run through 2015. An increase in rail traffic including a large bump in sand traffic has caused the need for greater capacity and efficiency in Altoona. They have upgraded both ends of the yard including new leads, longer leads, CTC signals, added capacity, and installed yard lighting. I have been documenting these upgrades and  included an assortment of these photos below. I have included a map with an arrow showing a rough estimate of where the photos were taken to help orientate them. As of March 2015, construction of the new wye track has started at the east end. (Scroll Over Images for Dates)
The settlement of Altoona began in 1881 when the Chicago, St. Paul, Minneapolis and Omaha Railway selected the site for a new terminal to replace the overcrowded existing terminal in Eau Claire. The railroad had originally planned to put the new terminal in Fall Creek, but the city of Eau Claire lobbied for a site closer to the existing one, and representatives from Eau Claire and the railroad walked the tracks from Fall Creek to Eau Claire to determine a suitable site. When the location of present-day Altoona – approximately three miles east of the existing Eau Claire terminal – was found to have sufficient flat land and access to water (via the Eau Claire River), the railroad began construction of the new terminal and the community of "East Eau Claire" was platted in October.
Residents began moving into the community in early 1882 and the railroad terminal became operational in May of that year. However, confusion between the "Eau Claire" and "East Eau Claire" stations quickly caused the railroad to rename the new terminal "Altoona" on October 14, 1882. Altoona was incorporated as a city on April 5, 1887. – wikipedia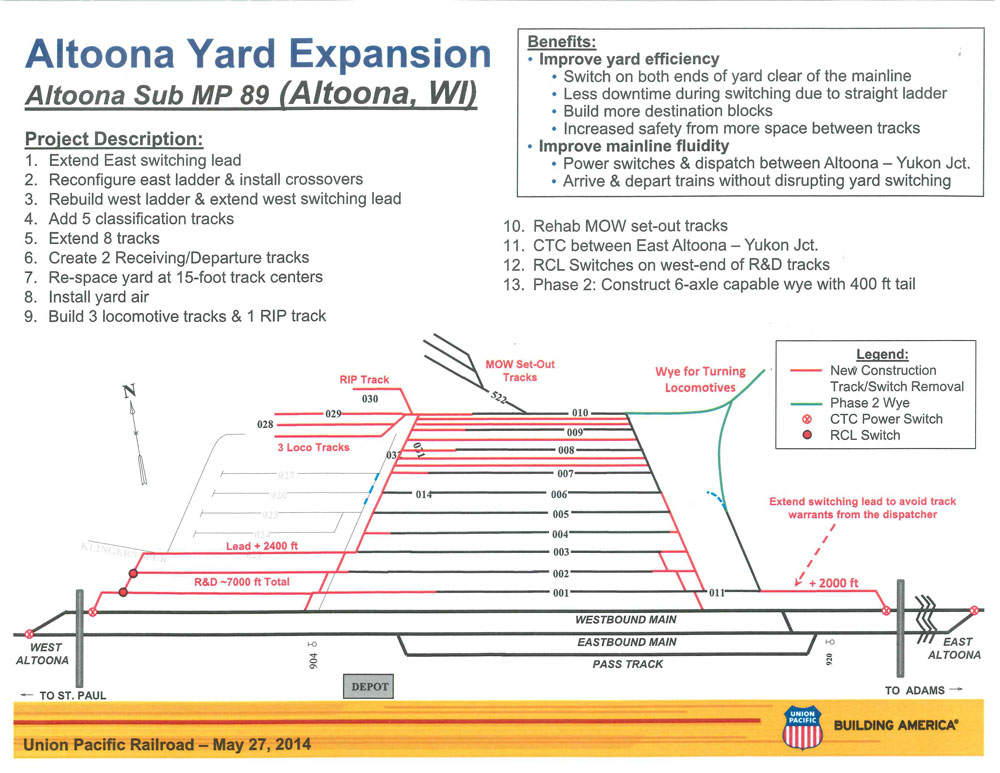 Below are a few assorted construction scenes ending with the location where the east leg of the new wye is being cut through the woods.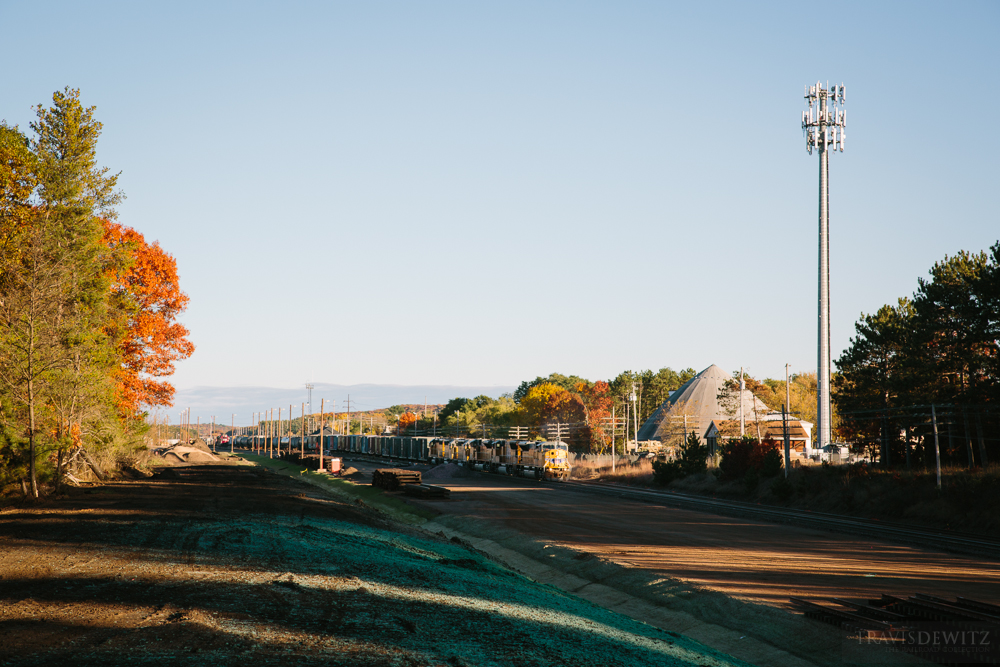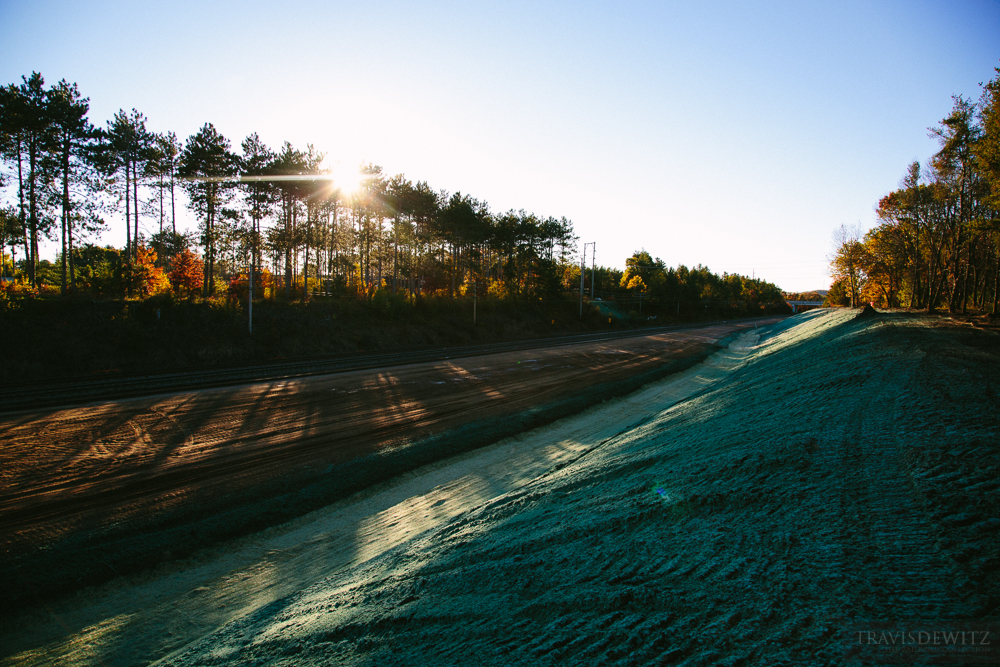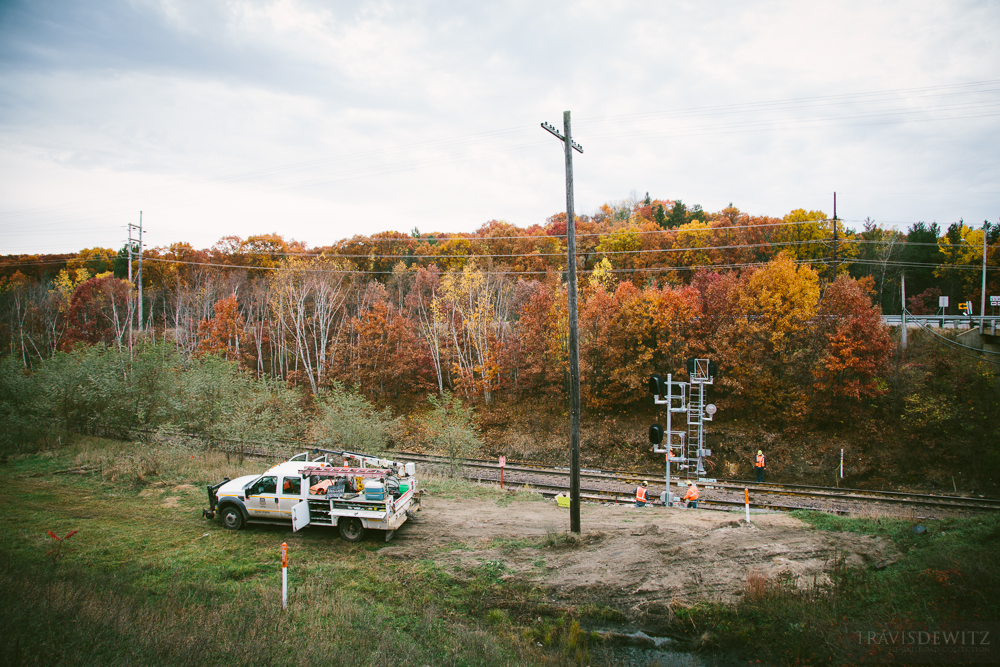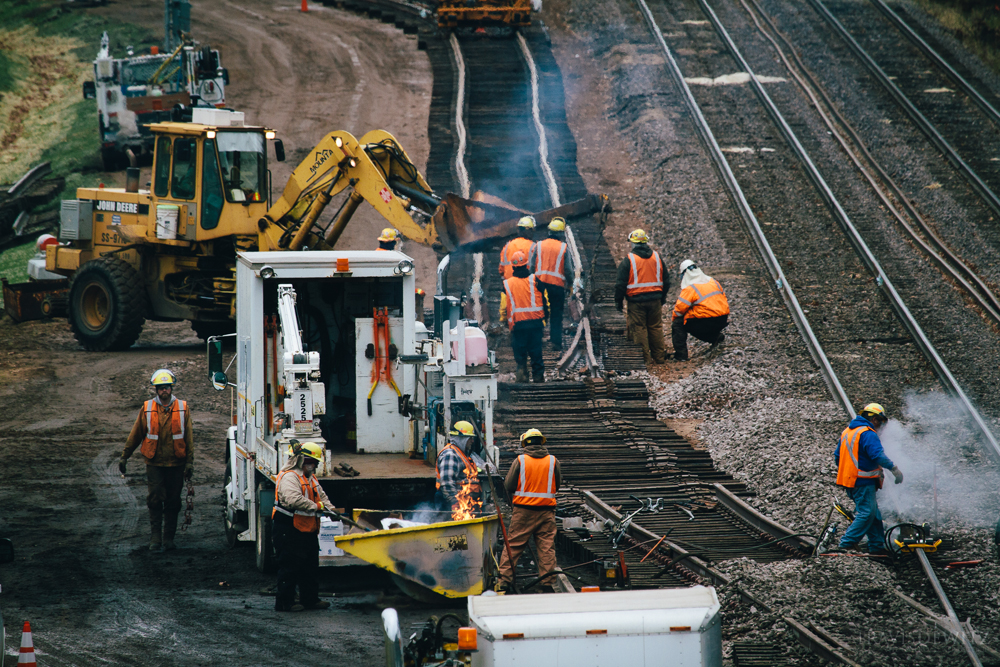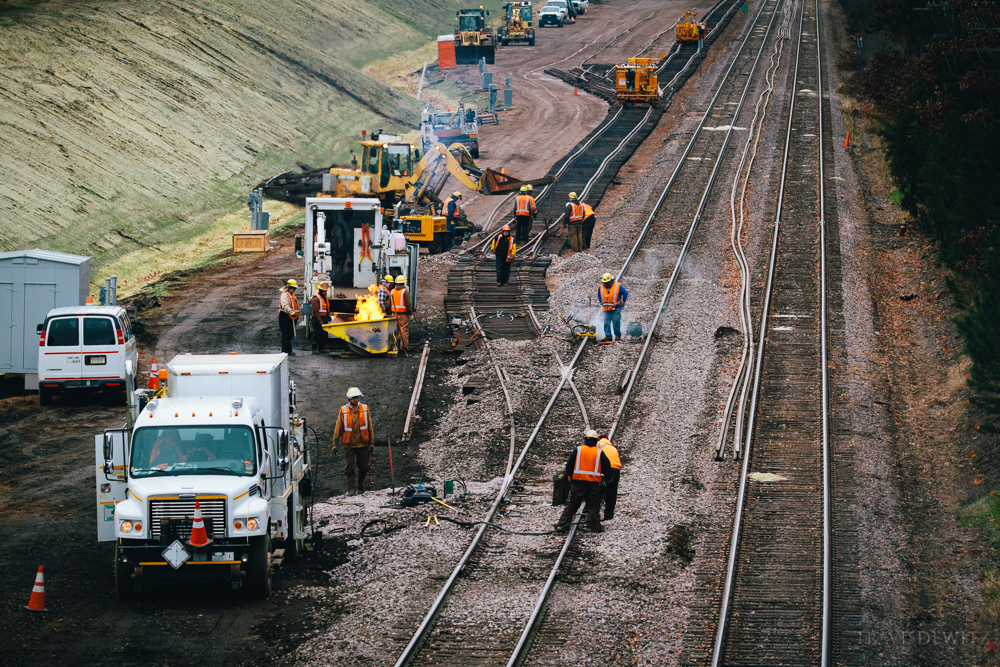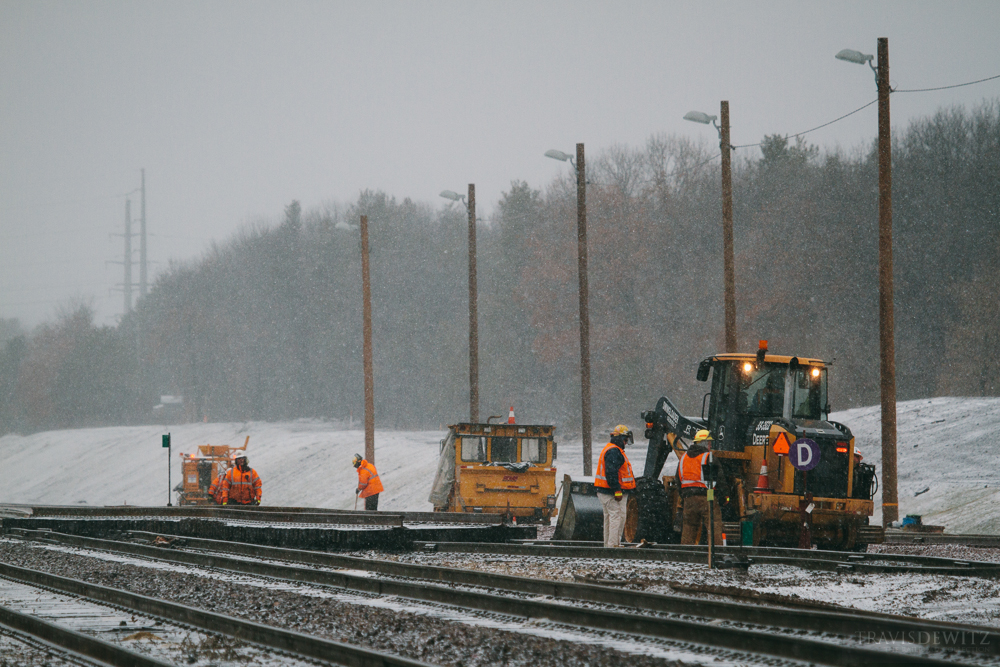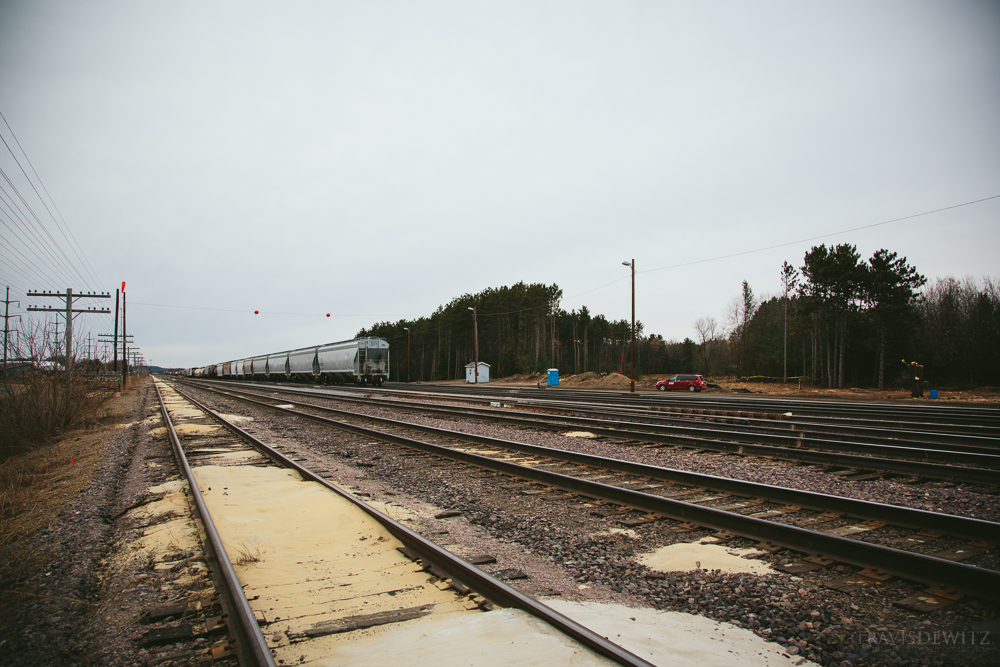 ---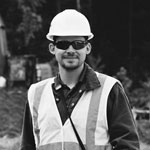 About the Author
Travis Dewitz is a professional photographer located out of Eau Claire, Wisconsin. He has been published in many books and magazines including many in the railroad industry. He does a lot of photography work and environmental portraitures for many companies and heavy industries in and around Wisconsin. He has grown up with trains and railroads are one of his passions that he pursues. His railroad photography can be seen on his website The Railroad Collection.
Like and Share with your friends and family!