The Simpson Railroad I Knew
Situated along the southern edge of the Olympic Mountains was found THE last private railroad within the United States which exclusively hauled logs and lumber for its parent, Simpson Lumber Company, as its purpose.  In recent times Simpson Railroad operated over a ten mile portion of mainline out of Shelton, Washington, a remnant of a once vast network of track in the woods west of the town.  The railroad rests dormant today, the log trains operating to Mill 5 are a thing of the past.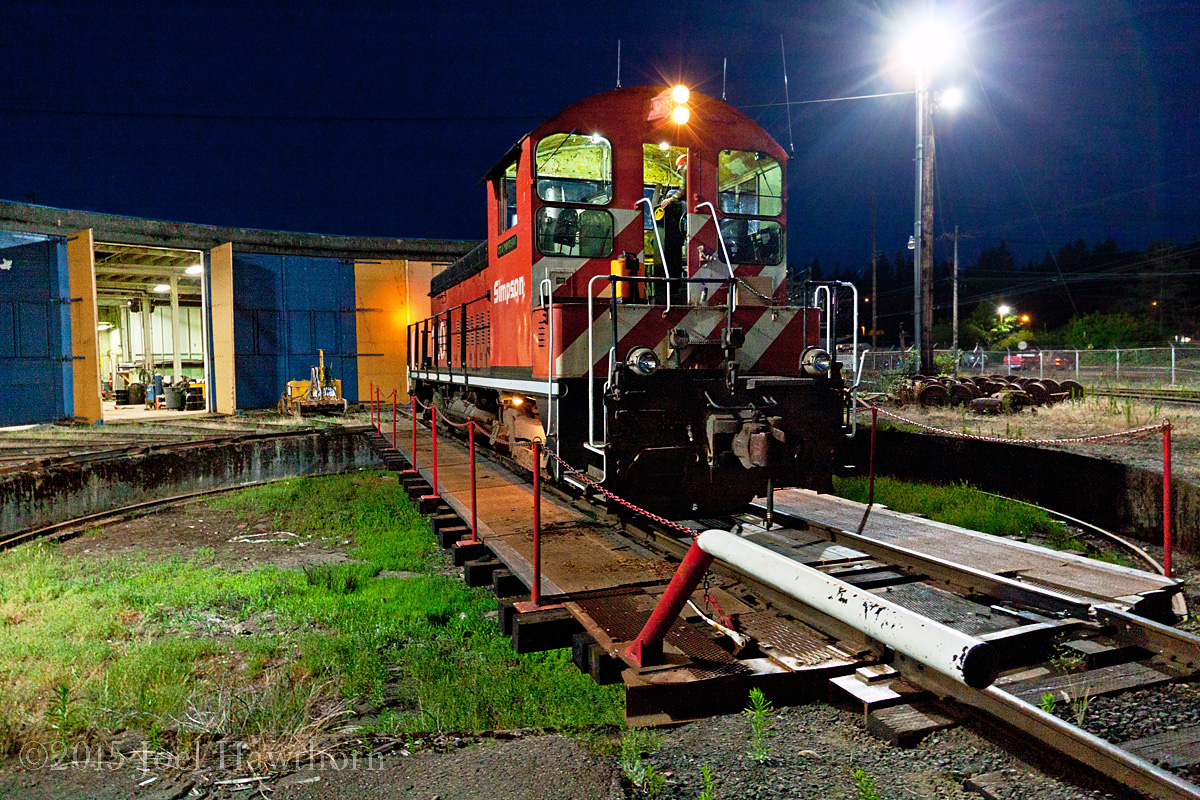 The mills were closed and the 270 people who worked in them, as well as the railroad division, lost their jobs by the end of June.
In April of 2015 the Simpson mills in Shelton, Washington were sold to Sierra Pacific Industries.  The mills were closed and the 270 people who worked in them, as well as the railroad division, lost their jobs by the end of June, 2015.  The new owner planned to sell off the mills' assets and build a new "state-of-the-art" facility on the waterfront in Shelton, staffing it with non-union employees by 2017. The railroad infrastructure (track mileage and roundhouse) was to remain under the ownership of Simpson Lumber Company, LLC with an unclear purpose as to its future use or disposition, although there are currently local efforts afoot to preserve these in some capacity.  The locomotives and rolling stock, now owned by Sierra Pacific, also await an uncertain fate.  The new owners have not shown an interest in operating a railroad in conjunction with their new Shelton sawmill.
While log trains running on the mainline were ended in December of 2013, the period from April through the end of June, 2015 was an active and interesting but sad ending to this historic and unique part of the timber industry in the Pacific Northwest.  Over the past few years the Simpson railroaders welcomed me to spend time with them and document some of their daily activities both track-side and on the train. It has been been my priority to help preserve and share their historic journey.
More of Joel's photography can be viewed from these links.
Website | Flickr | Railpictures
---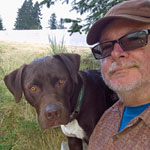 About the Author
Joel Hawthorn is a retired postal worker, railroad photographer and local Simpson Railroad historian who lives with his wife Kathy and two dogs near Shelton, Washington.   He has been following Simpson Railroad since moving to the Mason County area in 1990.  Joel has had his photography published in TRAINS magazine and calendar, RAILFAN & RAILROAD magazine and other smaller publications.  He has also presented at Autumn Leaf Slide Show and GorgeRail slide shows.
His books about Simpson may be found at Joel Hawthorn Photography or Blurb.com.
Like and Share with your friends and family!