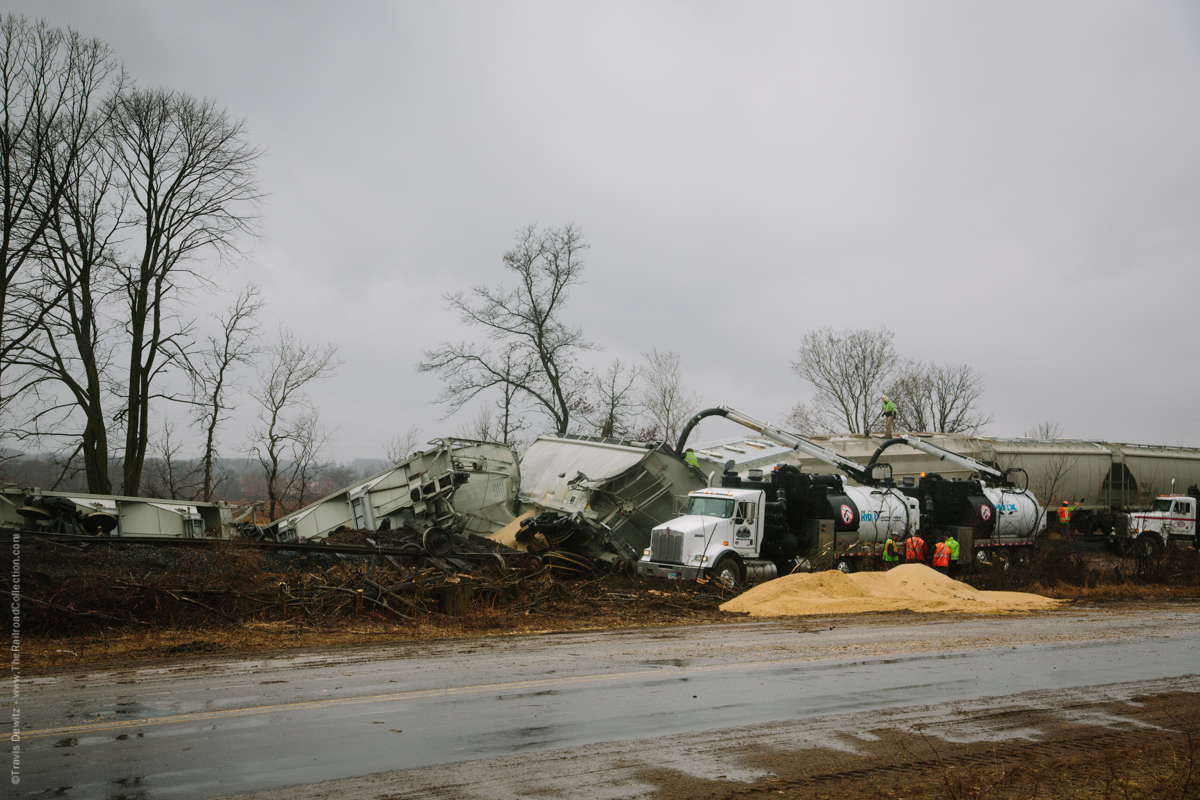 On March 28th, a Wisconsin Northern sand train derailed just a few miles north of Bloomer, Wisconsin along County Road SS. When I was there they were in the process of vacuuming the sand up from the derailed hopper cars. Wet weather and high winds moved through the area as workers continued on the clean up efforts. Once all the cars are emptied, they will set the sand hoppers back up and repair the damaged track and roadbed. This line is fairly busy with sand traffic moving south to Chippewa Falls from the numerous sand plants to the north. The Wisconsin Northern interchanges with the Union Pacific at Chippewa Falls.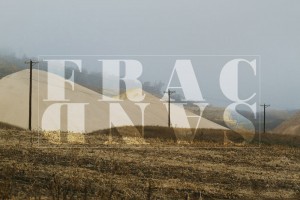 Check out my Wisconsin Frac Sand photography series which documents the sand industry in this area.
---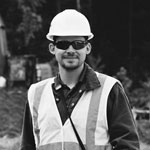 About the Author
Travis Dewitz is a professional photographer located out of Eau Claire, Wisconsin. He has been published in many books and magazines including many in the railroad industry. He does a lot of photography work and environmental portraitures for many companies and heavy industries in and around Wisconsin. He has grown up with trains and railroads are one of his passions that he pursues. His railroad photography can be seen on his website The Railroad Collection.
Like and Share with your friends and family!