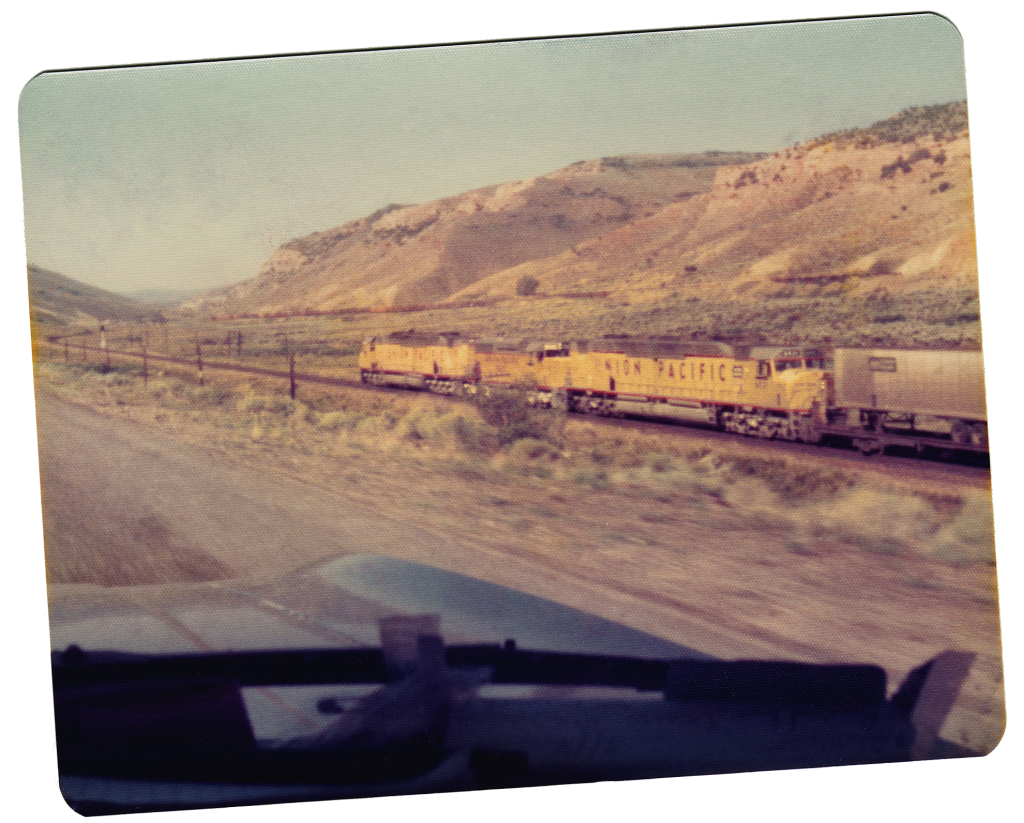 She didn't love trains, yet all of our family vacations centered around them; she knew from a young age this passion of trains was in my soul. I planned to show her how she had significantly shaped my love for trains throughout her life, but her fight against cancer escalated. I didn't know how I wanted to do it before and I still don't know the right way to do it now, without her here.
Looking through her old photos that were given to me and seeing a few with trains in them really touched me in a way I didn't expect. I felt the connection through the images that to her were just snapshots along her travels, and now to me they are everything. The photo above, she took out the front windshield of my Dad's Chevy Nova as they sped across Wyoming. One thing I am sure of is that her love and artistic abilities greatly shaped who I am today and who I will continue to be in the future.
"To be whisked away to the open rolling plains of Wyoming covered in pastel golden wispy grasses that tickle the air as gentle breezes roll across the long rolling hills. You can see for miles and miles from the plateau of these hills. The distance is far; yet everything feels within reach. A vibration can be felt and as you look hard you see a small thin line slowly moving along the landscape off in the distance. When the sun catches the shiny aluminum hopper cars just right, they reflect a shimming silver light that dances among the prairie grasses. As you follow the road over the rolling hills you notice that the next plateau brings you into sight of a concrete structure dusted in black coal dust that towers towards the sky. This is the Thunder Basin National Grasslands located in the heart of the Powder River Basin coal country." (Read More)
My obsession with the Powder River Basin in Wyoming was fueled by one of those family trips in 1997. We headed west along the tracks across North Dakota and Montana to visit Glacier National Park while staying at the old Great Northern railroad lodge in Essex, Montana. After watching Burlington Northern trains battle Marias Pass, we headed to Missoula; my first time to see the sights that the Montana Rail Link Railroad offered. Even though Yellowstone National Park was a highlight, I think our next stop in the Powder River Basin left far deeper lasting impressions for me. Sometimes you don't realize the everlasting influence someone has until they are gone, but I am grateful for every memory. Thank you Mom.
---
Childhood Images of Trains in the Powder River Basin
---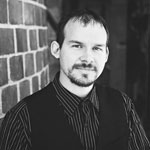 About the Author
Travis Dewitz is a professional photographer located out of Eau Claire, Wisconsin. He has been published in many books and magazines including many in the railroad industry. He does a lot of photography work and environmental portraitures for many companies and heavy industries in and around Wisconsin. He has grown up with trains and railroads are one of his passions that he pursues. His railroad photography can be seen on his website The Railroad Collection.
Like and Share with your friends and family!