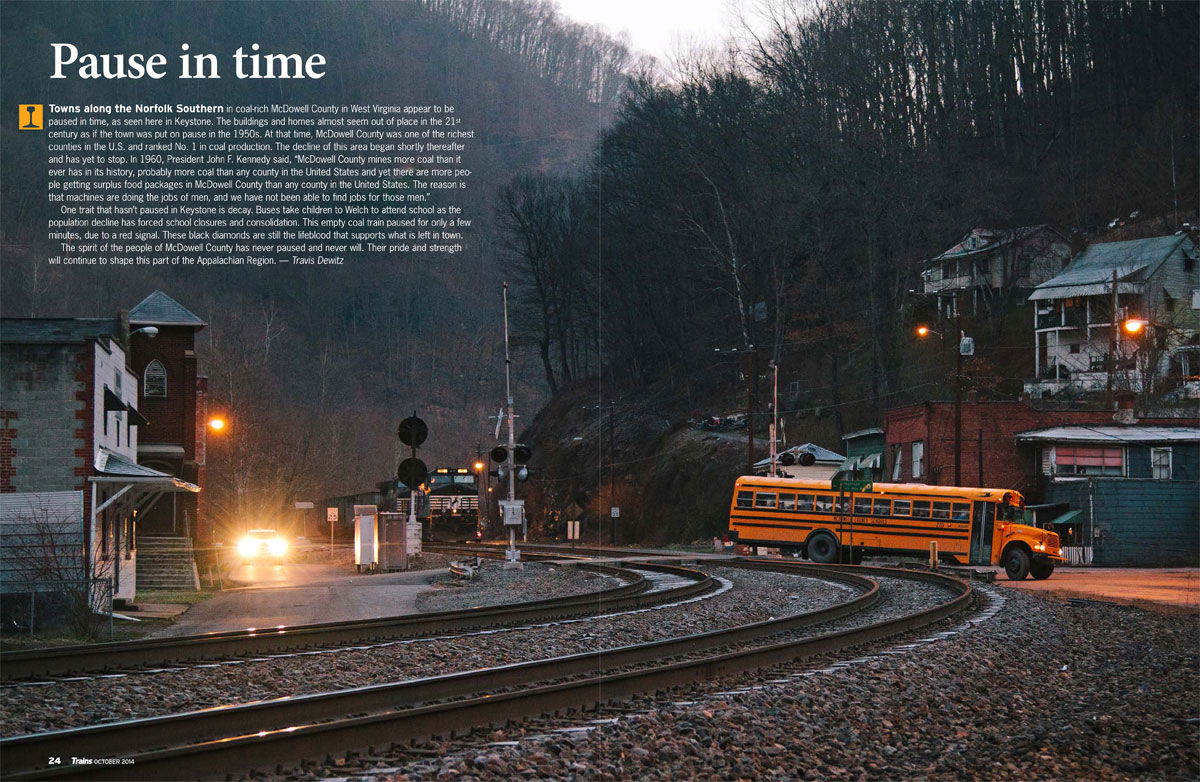 My published frontispiece Pause in Time for Trains Magazine.
Towns along the Norfolk Southern in coal rich McDowell County appear to be paused in time just as we can see here in Keystone. The buildings and homes almost seem out of place in the twenty –first century as if the town was put on pause in the 1950's. During this time McDowell County was one of the richest counties in the United States and ranked number one in coal production. The decline of this area started during this time and has yet to stop. In 1960 former President John F. Kennedy was quoted saying, "McDowell County mines more coal than it ever has in its history, probably more coal than any county in the United States and yet there are more people getting surplus food packages in McDowell County than any county in the United States. The reason is that machines are doing the jobs of men, and we have not been able to find jobs for those men."
One of the only things that hasn't paused since the 1950's in Keystone has been decay. Decay of the homes, businesses, roads, and infrastructure. Children now have to be bussed to Welch to attend school as the population decline has forced many school closures and consolidation. The empty coal train was only paused for a few minutes due to a red signal before getting a clear signal to proceed back to load with coal. These black diamonds are still the life blood here that supports what is left even though it will never be like it was.
The spirit of the people of McDowell County has never paused and never will. Their pride and strength will continue to shape this part of the Appalachian Region.
---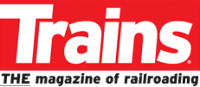 Subscribe to Trains Magazine to see more content like this.
---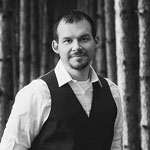 About the Author
Travis Dewitz is a professional photographer located out of Eau Claire, Wisconsin. He has been published in many books and magazines including many in the railroad industry. He does a lot of photography work and environmental portraitures for many companies and heavy industries in and around Wisconsin. He has grown up with trains and railroads are one of his passions that he pursues. His railroad photography can be seen on his website The Railroad Collection.
Like and Share with your friends and family!