Presenting an Archive
Since its inception in 1997, the Center for Railroad Photography & Art (www.railphoto-art.org) has amassed an archive of about 200,000 railroad photographs. Our first major acquisition was the photography of Ted Rose, the renowned watercolor artist. Three very large (tens of thousands of photographs) collections followed over the next few years—the works of Wallace W. Abbey, John F. Bjorklund, and Fred M. Springer. Along the way, the Center has also taken on several smaller collections, ranging in size from a few hundred to a few thousand photographs.
We announced each acquisition with a story in our journal, Railroad Heritage. With so many photographs and collections now under our care, earlier this year we decided to publish a summary book of our current holdings.
Significant Images of Railroading is the result, a 78-page, softcover book featuring 93 photographs from our ten principal collections. The book has a section on each of those collections, which opens with a brief biographical sketch of the photographer. That's a hallmark of the Center's work. We seek not only to present great photography, but also to tell the stories behind the images.
Choosing photographs for the book was a great challenge. In each section, just a handful of photographs must represent thousands or tens of thousands of images. In making my choices, I looked for the visually powerful photographs that also represent the strengths of each collection.
That's a hallmark of the Center's work. We seek not only to present great photography, but also to tell the stories behind the images.
For example, there are fifteen photographs in the Wallace Abbey section (sixteen photographs, if you count the cover), and his collection contains about 35,000 images. Early in his career, Abbey was an associate editor at Trains magazine in the 1950s and later worked in the public relations departments of the Soo Line, Milwaukee Road, and Transportation Technology Center. He was active throughout his career, but especially as a young man. Accordingly, the photographs in the book include several views of railroading in Chicago, Milwaukee, and throughout the Midwest in the 1950s, along with one view each from his stints with the Soo Line and the Milwaukee Road.
The largest section in the book covers Fred Springer's work, which is also our largest collection at close to 60,000 photographs. Springer traveled throughout the United States and around with the world, and I included at least one photograph from each of the six continents he visited. Strengths of the collection include the Rio Grande narrow gauge lines, short lines in the South and Southwest, and narrow gauge railroads in South America, Mexico, Africa, and Switzerland.
There are, of course, thousands of outstanding photographs that didn't make the cut. We already have highlights from the entire Springer Collection on our Flickr site, and we'll be adding more from other collections this fall and winter. In the meantime, visit our website to order your copy of Significant Images of Railroading, and consider supporting the Center if you'd like to help with our work. Gifts are fully tax-deductible, and you'll receive our 48-page, quarterly journal, Railroad Heritage, which includes articles on a wide range of topics in railroad photography and art.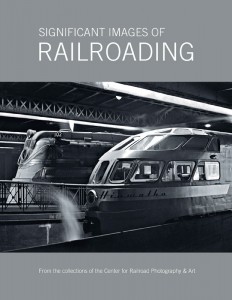 Significant Images of Railroading
Softcover
78 Pages
Color & Black and White
$19.95 – Buy Now
---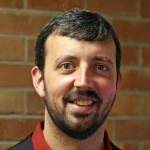 About the Author
Scott Lothes became the Center's full-time executive director in 2011, after serving on its staff part-time since 2008. In 2013 he succeeded John Gruber as president and editor of the Center's journal,Railroad Heritage. Fascinated by railroads from birth, Lothes grew up watching coal trains in West Virginia. He took up photography while attending college at Case Western Reserve University in Cleveland, Ohio, and to date over 300 of his photographs have appeared in print, along with 40 bylined articles.
Like and Share with your friends and family!