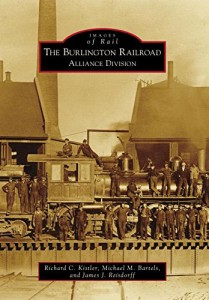 I am honored to have a couple of my photos published in the book, The Burlington Railroad – Alliance Division by Richard C. Kistler, Michael M. Bartels, and James J. Reisdorf. A chapter in the book covers one of my favorite sections of track in the United States, the Powder River Basin.
Alliance has been a railroad center ever since the Burlington Railroad established the city in 1888 while pushing tracks into the vast, open regions of Nebraska, South Dakota, Wyoming, Colorado, and Montana. As a hub for trains carrying a variety of agricultural and mining products to market, Alliance became headquarters in 1902 for the large and geographically diverse area of Burlington train operations called the Alliance Division. For 86 years, the Alliance Division controlled much of the region's rail traffic. Despite the loss of its division point status in 1988, Alliance continues to have its fortunes closely tied to the railroad, now known as the Burlington Northern & Santa Fe. Today, the BNSF funnels large numbers of coal trains through the city while transporting Power River Basin coal to power plants across the nation. Buy the Book on Amazon
---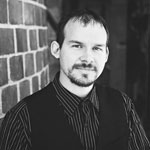 About the Author
Travis Dewitz is a professional photographer located out of Eau Claire, Wisconsin. He has been published in many books and magazines including many in the railroad industry. He does a lot of photography work and environmental portraitures for many companies and heavy industries in and around Wisconsin. He has grown up with trains and railroads are one of his passions that he pursues. His railroad photography can be seen on his website The Railroad Collection.
Like and Share with your friends and family!