Historical Railroad Atlas Books
This book list features historical books that feature a collection of maps and ephemera. These books cover the growth of the railroad network by region, railroad company, time period, or commodity hauled. This list isn't for the purpose of sharing books that mainly include modern atlases, maps, or guides used as current operation reference even though some current maps may be in them. Other books that will be on this list include railroad route exploration and survey.
How to Use
This Railroad Atlas and map book list is subject to change as more books are added. All the titles on this list I have personally viewed or I own. Below each title is a list of information about the book. This information comes from my copies, as other versions may exist. Photographs: This describes if the book contains a variety of color and/or black and white images. Main Image Style: This describes the images in the book being more traditional in nature or dramatic or artistic. Documentary includes maps and other printed material. Content: This will let the reader know what they should expect regarding how much text is in the book. Text means there are pages of writing and captions indicate that text is limited. Recommended: A 1/10 scale of my personal rating of the book. This is based off the overall quality and value the book has to me. Many factors come into play including photos, print quality, size, layout, content, page count, and how well it covers it's subject.

At its postwar peak, the North American railroad industry comprised as many as 100 lines. The classic system maps produced by the railroads of the day, collected for the first time in this volume, offer a sweeping view of the industry's remarkable reach in the period of its greatest power. Each railroad's routes unfold in multi-page spreads featuring a capsule history, vital specs such as track mileage and years of operation, and period photographs, all detailing the mid-twentieth-century might of North American railroads. Read Customer Reviews
Author | Bill Yenne
Photographs | Color & Black and White 


Main Image Type | Documentary
Content | Text & Image
Time Period | Historical & Present
Pages | 176
Dimension | 11″ X 8.75″
Recommended | 9/10
---

The ninety-two maps reproduced are a representative sample from the collection in the Library of Congress. They illustrate the development of cartographic style and technique and record the achievements of the early railroad companies. The introductory essay by Sandra J. Still Ph.D. traces the history of this continent's first hundred years of railroad mapping. Illustrated in color and black and white, 186 pp. Oblong 4to, hardcover with dust jacket in protective Mylar sleeve. Modelski was in the Geography and Map Division of the Library of Congress. Read Customer Reviews
Author | Andrew M. Modelski
Photographs | Black and White 


Main Image Style | Documentary
Content | Text & Images
Time Period | Historical
Pages | 186
Dimension | 11″ X 14″
Recommended | 9/10
---

America's long romance with the train has been the subject of many books, but none has used contemporary maps to comprehensively illustrate the story. Until now. Here the latest of Derek Hayes's historical atlases delves into the history of the railroad in North America, from its origins in Britain in the 1820s and short lines connecting Eastern Seaboard rivers in the 1830s to Amtrak and the modern intermodal freights driving today's railroad revival. Colorful and informative, the book covers a vast range of topics and offers an impressive array of types of railroad map, from the purely utilitarian to the gorgeously promotional. Nearly 400 old railroad maps, most in full color, plus many historical photos, brochures, and posters, combine to provide a new perspective on the North American railroad.Historical Atlas of the North American Railroad also explains how the railroad transformed the economic and social life of a continent, fundamentally changing the two North American nations it linked from the Atlantic to the Pacific. Read Customer Reviews
Author | Derek Hayes
Photographs | Color & Black and White 


Main Image Style | Documentary
Content | Text & Images
Time Period | Historical
Pages | 224
Dimension | 12.8″ X 9.75″
Recommended | 10/10
---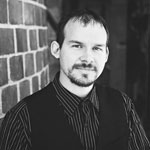 About the Author
Travis Dewitz is a professional photographer located out of Eau Claire, Wisconsin. He has been published in many books and magazines including many in the railroad industry. He does a lot of photography work and environmental portraitures for many companies and heavy industries in and around Wisconsin. He has grown up with trains and railroads are one of his passions that he pursues. His railroad photography can be seen on his website The Railroad Collection.
Like and Share with your friends and family!