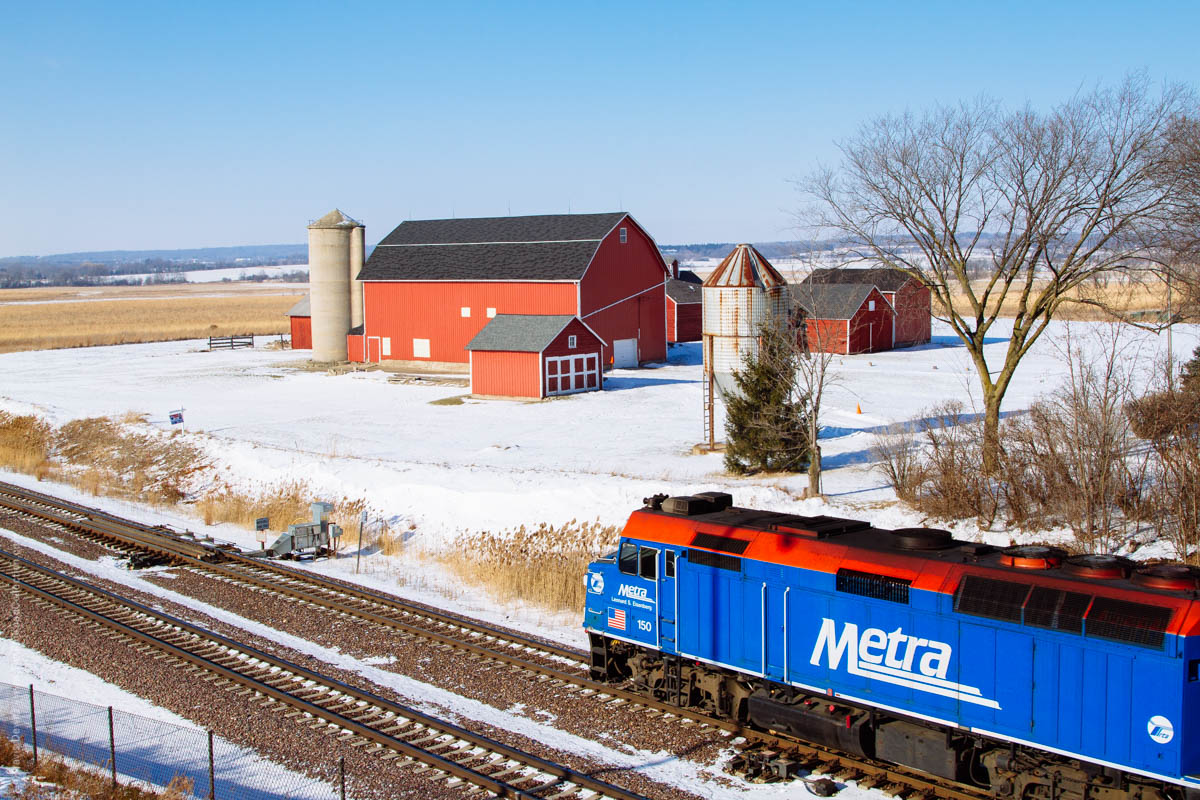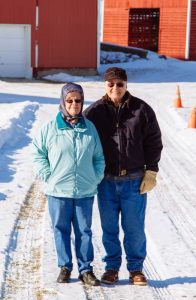 There are many well known photo locations in the railfan community and a handful include barns. The red barn is an iconic symbol that symbolizes rural America. Success, agriculture, heartland, and hard work signify values and building blocks of what it means to be a farmer. This particular barn sits right on the edge of the Chicago suburban city of Geneva. At one time this scenic setting was well outside the city limits, but today it is surrounded on three sides by housing developments. With camera in hand, you can easily strip away the city for a rural scene of the busy Union Pacific double tracked mainline that includes an onslaught of freight and Metra passenger trains.
The day I visited here, years ago now, I saw a reality for sale sign blowing in the wind. I decided to drive down the dirt driveway to see if anyone was home. After a couple of knocks, the owners answered the door and we talked for a few minutes. The farm was too big for them to continue to handle and they decided they needed to downsize. I mentioned to them that their farm was a favorite photographic target and was a well known place on the internet. They both got a chuckle out of that as they had no idea. I asked if they would let me take their portrait before I headed on my way and they gladly accepted.
---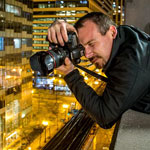 About the Photographer
Travis Dewitz is a professional photographer located out of Eau Claire, Wisconsin. He has been published in many books and magazines including many in the railroad industry. He does a lot of photography work and environmental portraitures for many companies and heavy industries in and around Wisconsin. He has grown up with trains and railroads are one of his passions that he pursues. Contacted him for commercial photography services here.
Like and Share with your friends and family!