Who We Are
The Center for Railroad Photography & Art has become America's foremost organization for interpreting the intersection of railroad art and culture with America's history and culture. The Center, founded in 1997, works with photographers, writers, and historians across the country to achieve its goals, although its home is in Madison, Wisconsin. Since we do not maintain a museum space but collaborate with other institutions, we use the majority of our resources for creative programs, not for maintenance and salaries.
Since the beginning, the Center's goal has been to offer high quality public programs associated with photography and art works in all media. Our mission was stated in Railroad Heritage No. 1, 2000: "Through the preservation and presentation of art and photography, the Center offers a new and unprecedented view of the railroad's influence on American culture." Our journal, Railroad Heritage®, provides a written record of historic and contemporary work in railroad photography and art.
Railroad Heritage
Our railroadheritage.org program collaborates with photographers, writers, historians, and other institutions. They help find and describe images for the site, and assist as well in providing material for our journal and exhibitions. Railroadheritage.org went online in September 2007. The types of images on the site range from the familiar and the grand to the unfamiliar and the humble–always of good quality and painstakingly described.
Conversations about Photography Conference
Our annual conference, "Conversations about Photography," and awards program, both established in 2003, set the pace for national discussion about contemporary railroad photography and encouragement of young photographers to become a part of the community. Lake Forest College's archives and special collections department acts as a co-sponsor and hosts the conference In 2006, conferences in Milwaukee and College Station, Texas, celebrated the centennial of the diesel locomotive and provided insights about its visual impact on the landscape of railroading.
Check out this year's conference here.
Railroad Publications
Railroaders: Jack Delano's Homefront Photography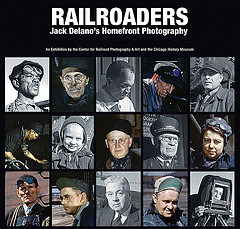 Railroaders is a 200-page, hardbound, 11- by 11.5-inch book published by the Center. Printed in the US, it features 108 photographs, including seventy-three of Jack Delano's 1942–1943 views of Chicagoland railroads and their workers, reproduced in full color with rich quadtones for the black-and-whites. Contemporary photographs by Jack's son, Pablo Delano, and the Center's John Gruber and Scott Lothes complement the catalog. There are essays by Pablo Delano, Gruber, and University of Texas professor Jeremi Suri, a leading public historian. Biographical essays prepared by Center editorial consultant Jack Holzhueter as well as Gruber and Lothes tell the life stories of the forty-nine railroaders. You can purchase Railroaders here.
---
Railroad Heritage
The Center's journal, Railroad Heritage®, and other publications fill a unique niche: using photographs and art to inform the public and rail enthusiasts alike about the influence of railroads on economic growth and development, popular culture, and the lives of the hundreds of thousands of men and women who built and maintain North America's railroads. Excellent images and highly researched and thoughtful writing characterize our publications. You can purchase these publications here.
---
Follow CRPA on Facebook | Twitter | Flickr | Youtube
---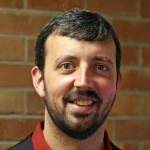 About the Author
Scott Lothes became the Center's full-time executive director in 2011, after serving on its staff part-time since 2008. In 2013 he succeeded John Gruber as president and editor of the Center's journal, Railroad Heritage. Fascinated by railroads from birth, Lothes grew up watching coal trains in West Virginia. He took up photography while attending college at Case Western Reserve University in Cleveland, Ohio, and to date over 300 of his photographs have appeared in print, along with 40 bylined articles.
Like and Share with your friends and family!