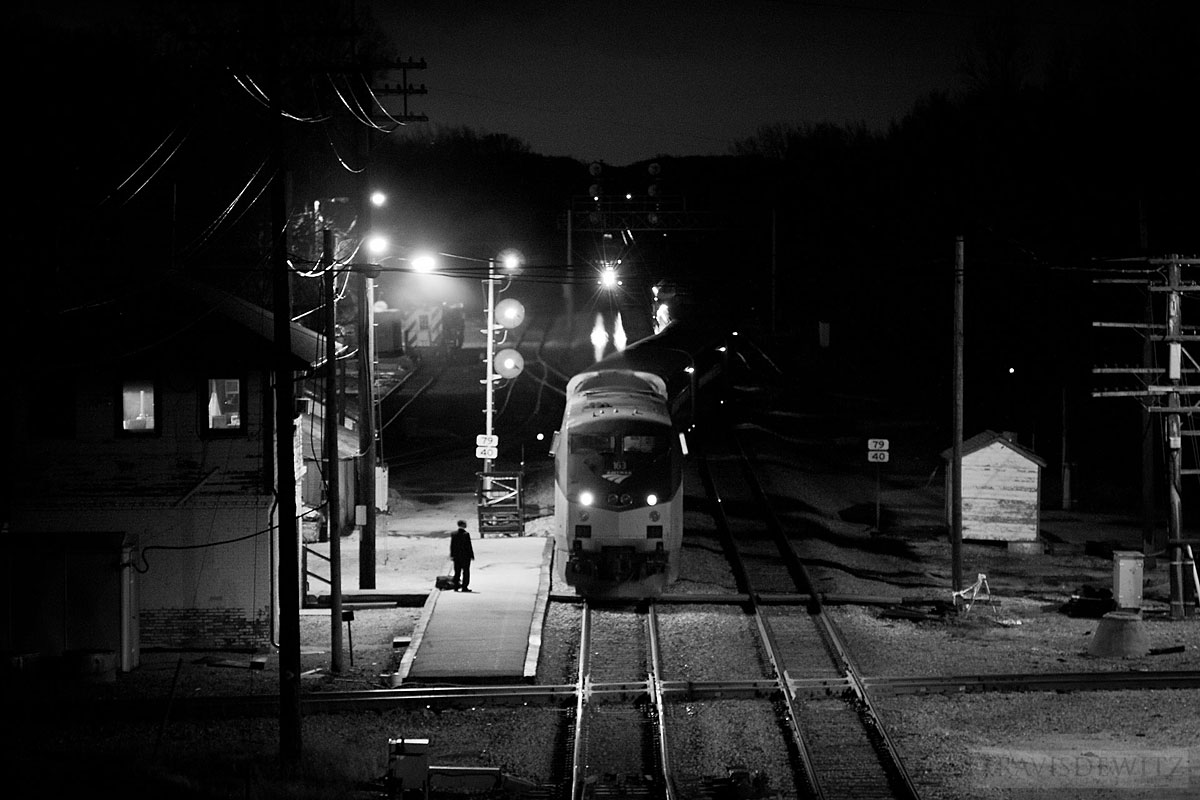 The lingering of disappointment fills the air when these historic railway structures close and the changes to the railroads pass us by through the essence of time. Making the most of what exists today is something I am keenly mindful of while trackside and Rondout was no exception. My history with Rondout began in 2009 during my first year attending The Center for Railroad Photography and Art conference at Lake Forest College. This suburb lies north of Chicago and Rondout tower is further north of Lake Forest. My first evening in Chicagoland I made the effort to capture Rondout. While in the parking lot, the tower operator came out and asked what I was doing. After a brief conversation he invited me up and showed me around the tower. The operators name was Robert Brown, and this important chance meeting led to a unique and uncanny friendship. In a strange turn of events to be shared in a different story; he had an 8X10 photograph of my Grandpa taking his Chicago & North Western train through my hometown of Eau Claire. Through the following years, I have diligently compiled photos of Rondout Tower, inside and out, and wanted to share a few of them with you. This place will never be the same; as the missing lights glowing through the thin panes of glass and the silhouette of a warm body inside will be remembered, far beyond its closure.
"One of the last two remaining open Milwaukee Road Interlocking Towers is set to close as the interlocker will be remotely operated by the CP Dispatcher in Minneapolis. The Rondout plant controls the former EJ&E (now CN) crossing as well as the junction of Metra's Milwaukee North Line suburban line to Fox Lake, Illinois, its terminal.
Reports are that the Tower will close at the end of the 2nd shift next Saturday, March 7, 2015. Metra owns the tower and no reports on the future use of the structure.
There has been an interlocking tower at Rondout at least since the early 1890's. The current Tower dates to about 1916 or 1917. Is of composite construction ( brick base & wooden upper story ). Used armstrong levers until 1963, when it had US&S electric interlocking board installed.
Rondout seems to have been named after the Hudson River port of Rondout, New York. First settled as a Dutch fur trading post about 1630. Now part of the city of Kingston, New York.
Rondout was 1 & 1/2 miles from where the famous Rondout Mail Train robbery occurred in 1924 ( Buckley Road ). Also had a neat Milwaukee Road depot kitty corner across the EJ&E double diamonds that lasted until about 1965. Second set of diamonds for the EJ&E siding were removed in 1986 by the Soo Line & EJ&E. Rondout was also where the North Shore's Mundelein branch crossed over the Milw Road mainline & the EJ&E on a long fill until abandonment in 1963. Rondout was one of the North Shore's most important freight interchanges, and was where after burning and being cut up, 3/4 mile east, all the North Shore's scrapped interurbans were I/C to either the EJ&E or Milw Road for shipment to the steel mills.
Tower will be certainly missed by its employees, both current & retired, as well as all the T&E crews that passed by."
Cheers & 73's.
Bob Brown
Retired Control Operator
Rondout Tower

---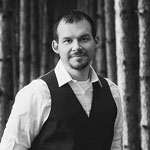 About the Author
Travis Dewitz is a professional photographer located out of Eau Claire, Wisconsin. He has been published in many books and magazines including many in the railroad industry. He does a lot of photography work and environmental portraitures for many companies and heavy industries in and around Wisconsin. He has grown up with trains and railroads are one of his passions that he pursues. His railroad photography can be seen on his website The Railroad Collection.
Like and Share with your friends and family!