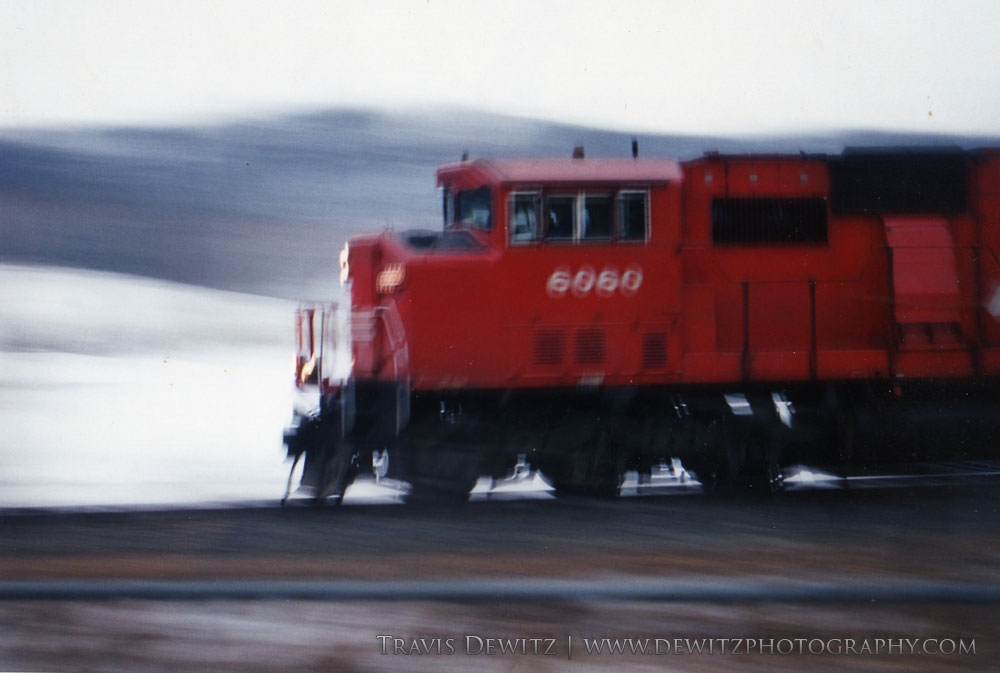 I read this question recently, "What is your single best railroad photo." I thought for a bit and two obvious answers came to my head.
They were,
A. I haven't taken my single best photo yet.
B. I don't think I could narrow down my favorite out of the photos I have taken.
Pretty obvious answers but after reading a few of the responses from others, I re-analysed my decision. My single greatest railroad photo is the one pictured above. It has never been technically good and I knew that the day I took it. Why, then do you ask is this my greatest photo I have taken. It is because of the story that goes along with it. I have always loved the Soo Line Railroad most likely because that is the railroad my father once worked for. As a child following the Soo Line and other railroads, I found myself liking only the newest power they had to offer. The new lightning bolt GE wide caps that the CNW had and the new Soo Line three window SD60Ms were among my favorites. I cherished my Model Railroader that had a whole article devoted to the five Candy Apple Red Soo Line SD60Ms. I loved this engine but have never seen one. The local hobby shop had a custom built one in their display case that was well above my price range but I stared at it intently every time I went.
I must have been around 13 in the mid 90's when my dad and I took a trip along the Mississippi River. It was common for us to take day trips and many included being trackside. This particular day was coming to an end as we were almost to Red Wing, MN and ready to cross the river back home. Then I saw it. Headlights coming down the tracks. Once it clicked that this was my favorite locomotive ever made we quickly made a u-turn to chase this red streak screaming down the river at 60 mph. We were barely able to catch it and I was able to take a few blurry 35mm frames before we had to give up chase.
I have always known this image was barely usable at best but it has always been my most cherished. Its not the photo that is great but the story, passion, and emotion behind the photo that makes it great.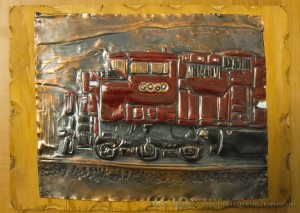 My 8th grade art class was the first chance I had to sharpen one of my favorite photos that I had ever taken.