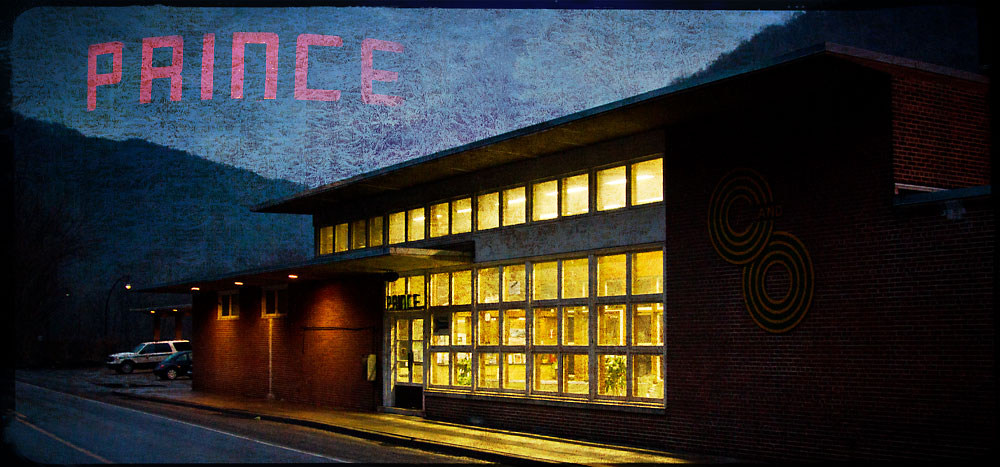 The passenger station in Prince, West Virginia is unmistakable in its design. The station seems to standout from its surroundings while at the same time fitting in. The view is surprising when you first come around the curve into Prince and see the station for the first time. The Art Deco styled passenger train station was built-in Prince, West Virgina in 1946. The station was commissioned by the Chesapeake and Ohio Railway and designed by architectural firm Garfield, Harris, Robinson, & Schafer. There has been a station at this location since 1880. The Chesapeake and Ohio Railway is now part of the CSX Railroad system while the station is serviced by Amtrak. The Prince passenger station serves the Beckley area as Prince is a small unincorporated town. Prince is located along the New River in the New River Gorge on highway 41. The New River Gorge area was in the heart of the coal boom in the early 1900's and a lot of coal still passes through this region today.The community's founder, William Prince, became involved in the coal business in the 1890s and the land of the town was owned by the Prince family, which is why the town never grew or expanded during the period of the coal boom. The Amtrak Cardinal is the train that serves the station twice a day on Sunday, Wednesday, and Friday, one in each direction as train #50 and #51, between Chicago and New York.
The New River Gorge area of West Virginia is absolutely breath-taking and can easily draw someone in. The gorge is the deepest river gorge in the Appalachian Mountains ranging at around a 1,000 feet deep. The gorge is also part of the National Park System as are parts of Prince. I fell in love with this area of West Virginia including the small towns  of Thurmond and Prince. The Amtrak station in Prince is a one of a kind gem on the Amtrak system.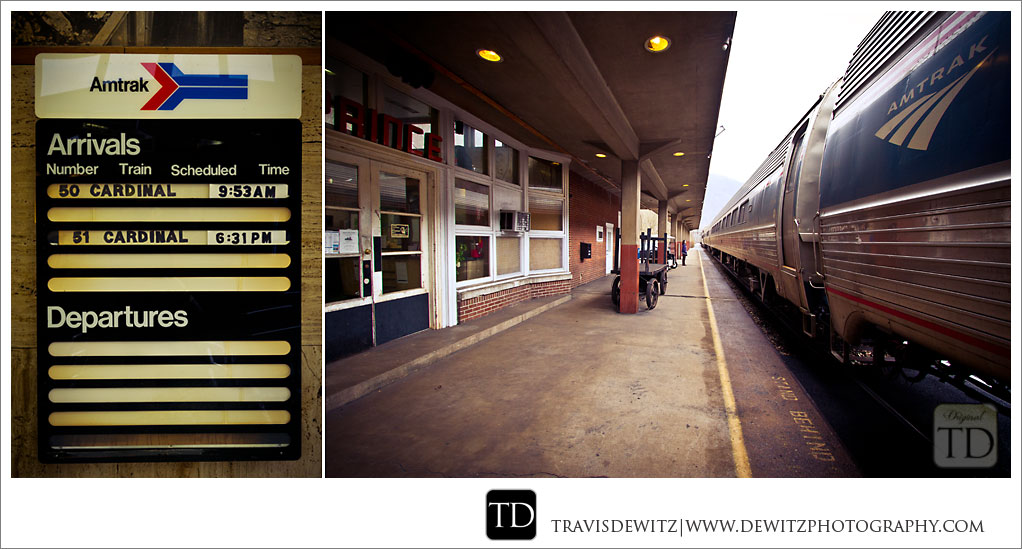 ---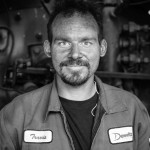 About the Author
Travis Dewitz is a professional photographer located out of Eau Claire, Wisconsin. He has been published in many books and magazines including many in the railroad industry. He does a lot of photography work and environmental portraitures for many companies and heavy industries in and around Wisconsin. He has grown up with trains and railroads are one of his passions that he pursues. His railroad photography can be seen on his website The Railroad Collection.
Like and Share with your friends and family!